Activities
- March 2014
Members Craft workshop – Paper mache and Madhubani on fabric workshop:- _
From 24th - 27th Feb 2014, CCTN Conducted Papier mache and Madhubani painting on fabric workshop. at G.V.Hall, Cosmopolitan Club, Race Course, Coimbatore for members and for members children on 22nd and 23rd Feb and 1st Mar at Smt. Srivalli's Residence.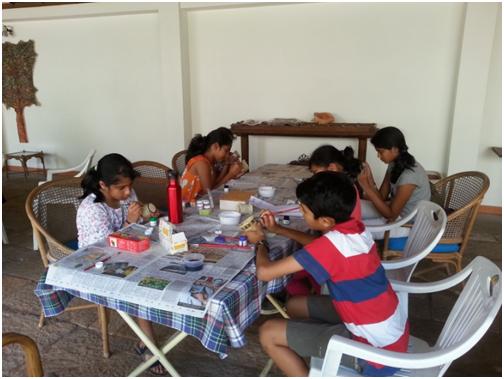 Craft at Schools:- _
Madhubani and papier mache classes were conducted for students of various schools from 20th to 22nd and 28th February and 1st March.