Events
- April 2013
____________________________
Next
_
Prev
1. Executive Committee Meeting on 02.04.2013.
2. 07.04.2013 Completion of 25th year : Sliver Jubilee Function
a) to Honour Craftspeople
b) for Release of documention of Kili's and documentation of Life styles of Kongu region.
Craft at Schools - Warli:- _
In April, tribal Sulochana taught warli art at BVB and CS Academy schools at Erode.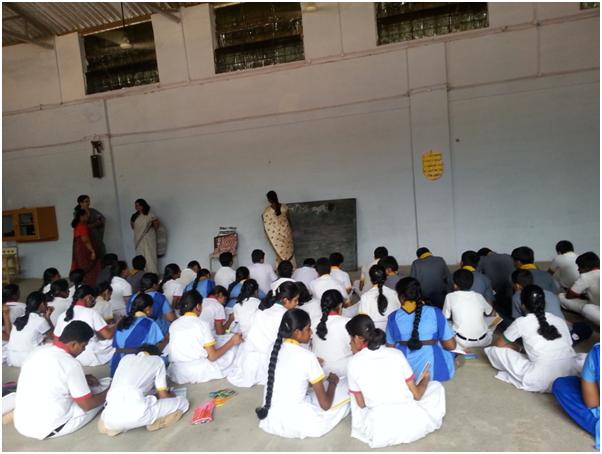 Workshop for Members - Madhubani:-
April 16th to 19th - We had a Madhubani Painting workshop by Mr. Remant Kumar Mishra from Madhubani. Some of our members and general public also participated.