Events
- November 2013
_______________________
Next
_
Prev
Craft at Corporation schools in Coimbatore:- _
From November we have started craft classes for the girl students (6th – 9th Standard) of a corporation school at Peelamedu, Coimbatore.
CCTN's Display centre at KS Trust textile museum:-
On November 23rd there was a member's get together at K.S.Trust, which houses CCTN'S Textile and artefacts display counters. On that day we had an audio visual presentation of the documentation being done on the Kili malai of Srirangam, Kilis of Tiruchand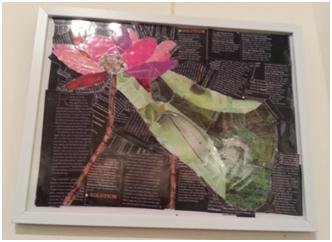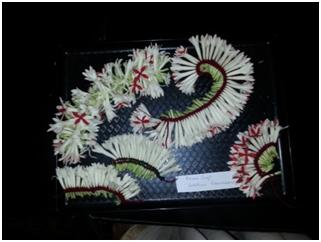 Members fellowship and craft display:-
There was also a display of the splendid work done by some of our members who had attended all our workshops (Madhubani, Garland making, Sanjhi, Collage, Warli)
Craft classes at schools – Olai craft and Warli art :-
On 23rd November we had Olai craft classes and Warli art classes at GD Matriculation and Hr. Sec School.